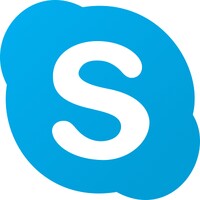 15
14.5 M
The VoIP videocalling program par excellence
Download
66.68 MB
free
Skype is the world's leading VoIP calling service. A free tool that lets you talk to other users using text chats, voice and/or video conversations. The tool uses a peer-to-peer technology based...
More information
License
Free
Op. System
Windows
Category
Language
Author
Size
66.68 MB
Downloads
14,505,158
Date
Apr 20th, 2020
SHA256
7a6c6bd448f019b2b8d1f2e352d4c7524f845c2e08619f5fe3f096255e4484c1
Why is this app published on Uptodown?